Proposed Algo Registration Rule
---
Proposed Algo Registration Rule
This should be relevant to registered traders using Glean and potentially some trading firms.

Proposed new rule affects Algorithmic Traders at Member firms.
FINRA has proposed a new SEC rule requiring registration of those running or supervising algorithmic trading strategies. Traders supervising or primarily responsible for the development of algorithmic trading strategies at a firm will likely have to register under the proposed rule.
See here for specifics or to comment.
Glean already prevents against excessive order and cancel traffic, odd lots and addresses Reg SHO regulations for proper short identification. Glean does not protect against wash sales. In using Glean you're responsible for complying with necessary regulations, for details see our terms.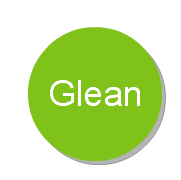 Glean simplifies proper algo trading.
If you have further questions about how Glean can assist your trading, please drop us a line.